The unique Stifel PACT® Program is an asset allocation illustration that employs a four-step process for pursuing tomorrow's goals with diligent planning today.
Assessment of your current and future resources and financial goals.

Defining a diversified asset allocation strategy to address your stated objectives.

Developing financial strategies specific to your situation and circumstances.

Periodic monitor and review of the plan to ensure it continues to address your objectives.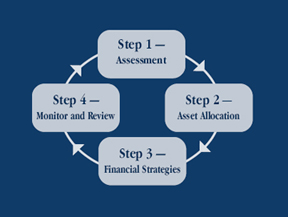 A comprehensive brochure explaining the Stifel PACT® program and how it can help you with your retirement planning is included with every Rollover Kit.